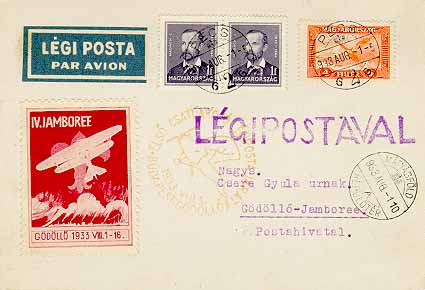 August 1, on the day before the Jamboree officially opened, the special glider flights between the Jamboree site at Gödöllö and Budapest were initiated. A special cachet was used on the mail carried by these Scouts. This yellow circular cachet was applied on the first day only, for pieces mailed to the Jamboree.
Gödöllö to Mátyásföld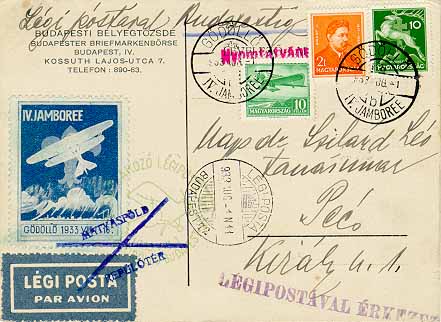 Also used only on the first day of Airmail service, August 1, this green circular cachet was used on the mail flown by the Scouts from the Jamboree. Mailed to Budapest.
---

© SOSSI
E-Mail to