SPECIAL DELIVERY, REVENUE, AND AIR LETTER SHEET: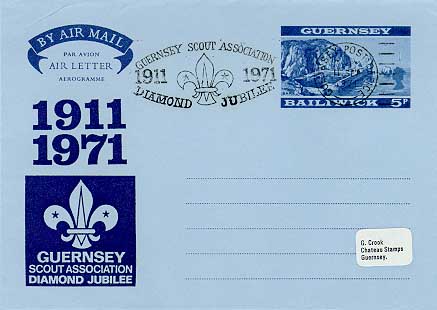 GUERNSEY, 1971
Air letter sheet for the Guernsey Scout Association with First Day cancellation.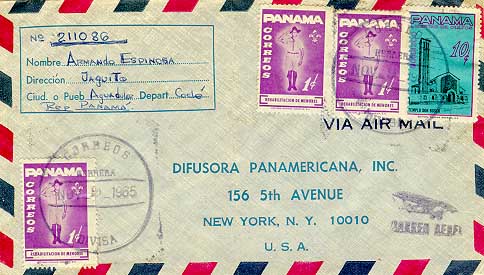 PANAMA, 1964
Revenue postal tax stamp used both as a tax and, as a pair, as part payment of air mail postage of 12 centesimos to the USA.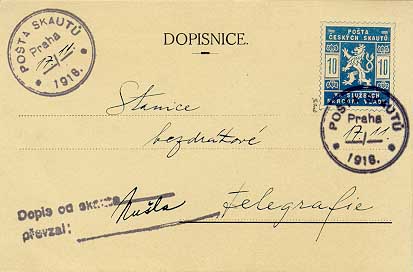 CZECHOSLOVAKIA, 1918
Special Delivery. Postal card used November 17, 1918 in Scout Post official delivery.
Pittermann category I (genuine and authentic).
---