2007 || 2008 || 2009 || Future Years
---

22 February 2010 - WAGGGS Thinking Day Activities Visit our special SOSSI salute to Girl Guides & Scouts.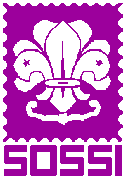 May 14 - May 16, 2010 SOSSI Annual Convention, EuroScout 2010, and IFSCO Meeting, at Chelmsford, Essex, United Kingdom. Sponsored by the Scout and Guide Stamps Club (SGSC). This is the eighth biannual event. Bring your Scout Stamp exhibit to be shown with the best in the world.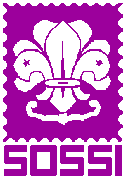 July 26 - August 4, 2010

17th National Jamboree, Boy Scouts of America, Fort A.P. Hill, Virginia. This special Jamboree will honor a century of Scouting in the USA. SOSSI will provide the Stamp Collecting Booth in the Merit Badge Midway and a SOSSI Sales Staff at Trading Post "B". SOSSI will offer Jamboree cachets for sale. Interested participants should contact the SOSSI President, register through their local BSA council, and apply on-line. There will be a SOSSI meeting on Sunday afternoon at the Heath Building (where the post office is located). Visit our Stamp Collecting Merit Badge Booth for more details. Visit our special SOSSI salute to Jamborees.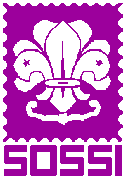 August 12-15, 2010 SOSSI Table at APS StampShow 2010, American Philatelic Society, held at the Richmond Convention Center, Richmond, Virginia.