2011 || 2012 || 2013 || 2014 || Future Years
---


February 22, 2015 Founderís Day is also a commemorative date in many countries.

February 22, 2015 - WAGGGS Thinking Day Activities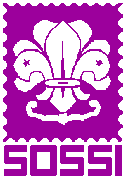 May 22-24, 2015 SOSSI Annual Convention & 64th Anniversary. The Annual Convention and Exhibition of the Royal Philatelic Society of Canada at the London Convention Centre, 300 York Street, London, Ontario, Canada.