2013 || 2014 || 2015 || 2016 || 2017 || Future Years
---


February 22, 2018 Founderís Day is also a commemorative date in many countries.

February 22, 2018 -

WAGGGS Thinking Day Activities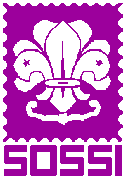 Spring 2018 SOSSI Annual Convention & 67th Anniversary St. Louis Stamp Expo March 16-18, 2018. The St. Louis Stamp Expo is held annually in late March or early April as a joint effort of the stamp clubs of St. Louis, Missouri and surrounding communities.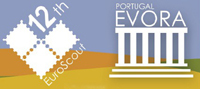 May 4 - 6, 2018 IFSCO, EuroScout and World Scout Collectors Meeting in Évora, Portugal. Sponsored by Clube PortuguÍs de Coleccionadores de Objectos Escutistas Portuguese Scout Items Collectors Club. This is the twelfth biannual EuroScout event. Bring your Scout Stamp exhibit to be shown with the best in the world.