Welcome.
Scouts on Stamps Society International (SOSSI) is a nonprofit philatelic organization specializing in the collecting, study, and enjoyment of stamps and other postal items celebrating the Boy Scout and Girl Scout (Guide) movements. Join Us!

William Shea, New SOSSI President



Congratulations and Best Wishes to our New SOSSI President William Shea. Mr. Shea will be leading the SOSSI Stamp Collection Merit Badge Staff at the National Boy Scout Jamboree at the Summit Bechtel Family National Scout Reserve, adjacent to West Virginia's New River Gorge National River area July 19-28, 2017.




On-line Checklist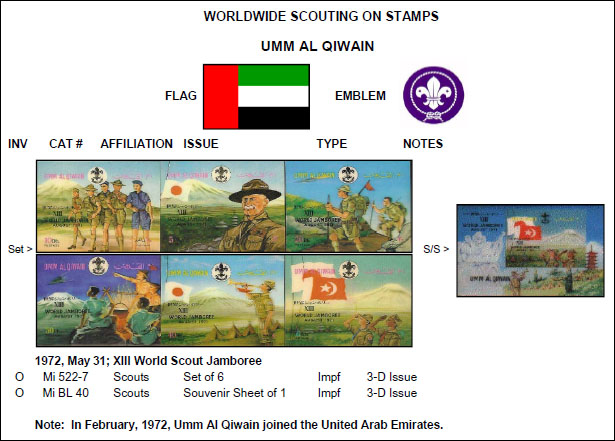 Worldwide Scouting on Stamps by Dennis Shields, 890 pages

Please take some time to explore our website of over 6,000 pages and 10,000 images describing the 100 years of Scouts on stamps and philatelic material. Our collection spans the classics like Mafeking to the newest issues. There is something here for every philatelic collector.