Welcome.
Scouts on Stamps Society International (SOSSI) is a nonprofit philatelic organization specializing in the collecting, study, and enjoyment of stamps and other postal items celebrating the Boy Scout and Girl Scout (Guide) movements. Join Us!

NY2016

World Stamp Show-NY2016, an international stamp show held in the United States every 10 years, is being held at the Javits Center in New York City from May 28 - June 4, 2016. The Scouts on Stamps Society International (SOSSI) will have a booth at NY2016 for the entire length of the show. SOSSI will hold its Annual General Meeting from 1 to 2 PM on May 29 followed by a seminar from 2 to 3 PM. A second seminar will be held from 1 to 2 PM on May 30. A social gathering of a lunch or dinner for SOSSI members and guests is being looked into for Sunday, the 29th or Monday, the 30th.

The NY2016 show committee provided a list of recommended hotels in New York and New Jersey. SOSSI is recommending three hotels that are located in Manhattan a mile or less from the Javits Center. These hotels are the Quality Inn Midtown West, Holiday Inn Express Manhattan West Side or the Element Times Square West with a price range of $219 to $239. Hotel rooms are being reserved at a rapid rate so reservations should be made as soon as possible. These rates apply for double occupancy so sharing with someone is recommended. Of course, other hotels, including several in New Jersey, are available and are listed on the show website.

To make reservations please go to the NY2016 website, www.ny2016.org and click on "Click Here" which takes you to Hotel Reservations then click on the link for show attendees and then follow instructions given.

If you have any questions, please contact Lawrence Clay at




EuroScout May 26 - 29, 2016, in Vienna, Austria




On-line Checklist for SOSSI Members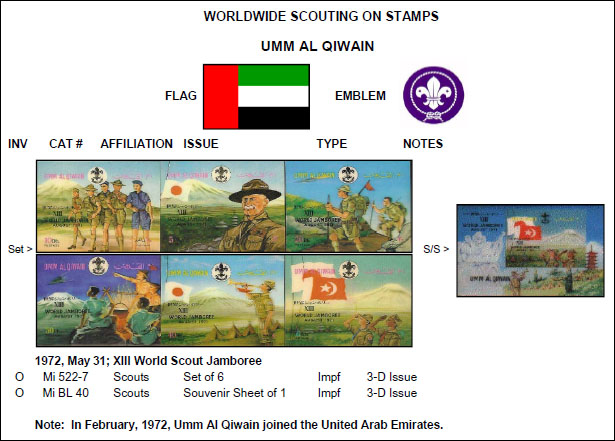 Worldwide Scouting on Stamps by Dennis Shields, 890 pages

Please take some time to explore our website of over 6,000 pages and 10,000 images describing the 100 years of Scouts on stamps and philatelic material. Our collection spans the classics like Mafeking to the newest issues. There is something here for every philatelic collector.