Welcome.
Scouts on Stamps Society International (SOSSI) is a nonprofit philatelic organization specializing in the collecting, study, and enjoyment of stamps and other postal items celebrating the Boy Scout and Girl Scout (Guide) movements. Join Us!

Boy Scouts of America
The story behind the 1950 stamp.
Read your issue of the June 2015
American Philatelist published by the APS





SOSSI Introduces our new Secretary and Society Address

Mr. David S. Fry
P.O. Box 42
Mahanoy City, PA 17948-0042





EuroScout May 26 - 29, 2016, in Vienna, Austria




On-line Checklist for SOSSI Members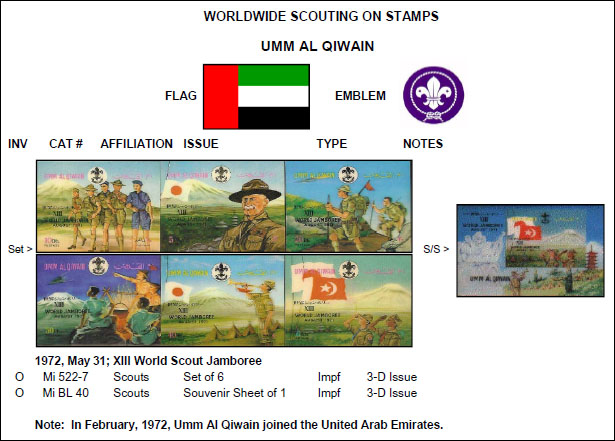 Worldwide Scouting on Stamps by Dennis Shields, 890 pages

Please take some time to explore our website of over 6,000 pages and 10,000 images describing the 100 years of Scouts on stamps and philatelic material. Our collection spans the classics like Mafeking to the newest issues. There is something here for every philatelic collector.