The Tasco Educational Booklet on United States Stamps, Volume #T15 "Booklet on Stamp Collecting Merit Badge for Boy Scouts", was published and distributed in 1956 by the Tatham Stamp & Coin Company of Springfield, Mass. The booklet, printed on tri-fold card stock came in a yellow labeled envelope.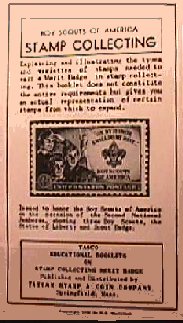 This booklet was intended to illustrate some of the requirements for the Stamp Collecting Merit Badge. One card side listed the actual badge requirements.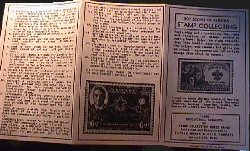 The other side of the card provided spaces to illustrate all the different types of stamps. There is also a written description of the different stamp types.