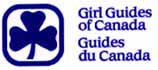 Welcome to our online support to Canadian Girl Guides who would like to earn a badge for stamp collecting! Girl Guides of Canada/Guides du Canada offers the Collecting Interest Badge that could be awarded to Guide stamp collectors. Guides is a three-year program for 9 to 12 year olds.
Collecting Interest Badge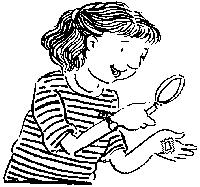 Purpose: to encourage you to make and exhibit a collection of your own choice.
Requirements: Make one of the following collections. Present it to your Patrol or Guide Unit. Be prepared to answer questions about your collection.
20 different shells.
15 different types of rocks.
20 recipes which you have tested and are compiling yourself in a scrapbook, cookbook or on index cards.
150 stamps from at least 10 countries (The stamps must be mounted properly).
50 picture postcards.
30 coins of different values and from several different countries.
Any collection that requires the same effort as the above collections.
SOSSI Resources