Registered covers actually go through the mail, bear at least the correct postage rate, are always addressed and the cancellation is always applied on the date of the cancellation. It might come as a surprise to the new collector, but most first day covers (FDC) never go through the mail and very seldom is the cancellation applied on the date of issue. There is nothing wrong with this. It is the only practical way that large numbers of clean unaddressed souvenir covers can be prepared and distributed to the trade. For the philatelist though, the covers must be postally used and the best way to show this is through registration. They are much scarcer incidentally, harder to find and not surprisingly, a lot more valuable.
Here is an example: There were over 1,400,000 FDCs of the 1960 United States Boy Scout stamp - a record at the time. I happened to be in Washington D.C. that February 8 at the first day of sale. After having a number of covers cancelled I asked for two registered FDCs and was told that would be impossible to do. I in turn explained that registration service had to be provided on first class mail if requested at that post office.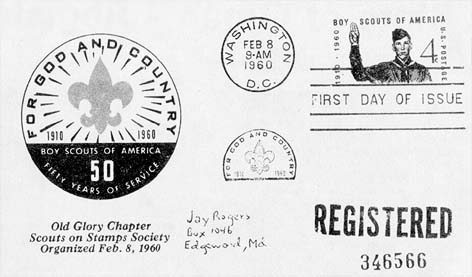 After much discussion with a number of clerks I was accommodated. But I say first hand that in no way was there any set up to handle the registration of first day covers. It has always been my suspicion that only a handful, or possibly only two covers were ever registered. And that is scarce!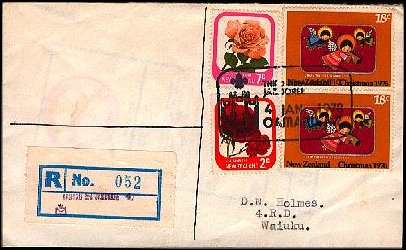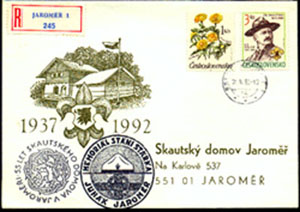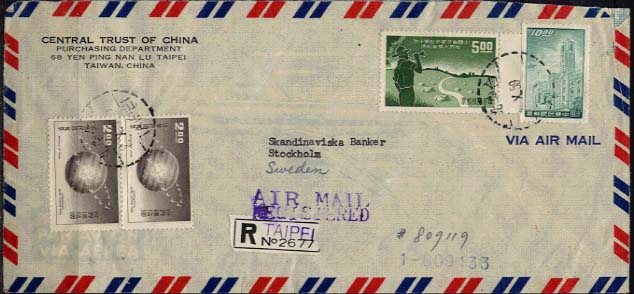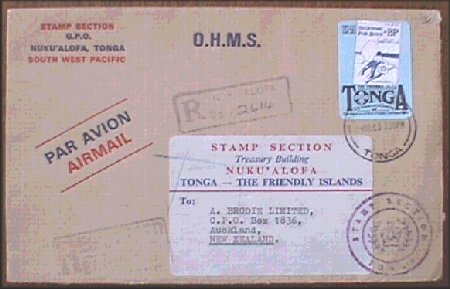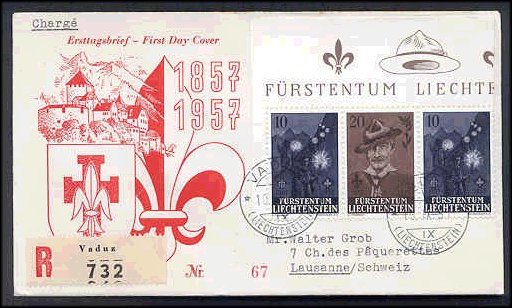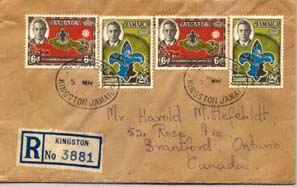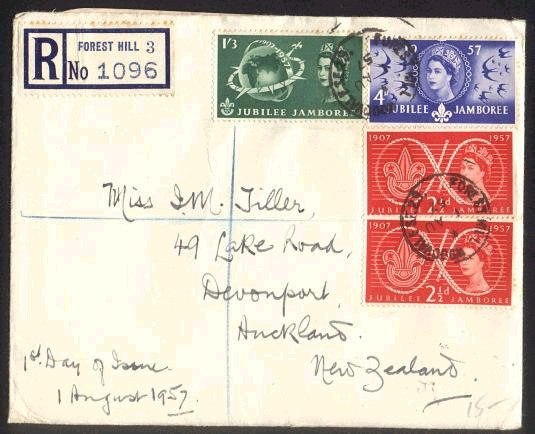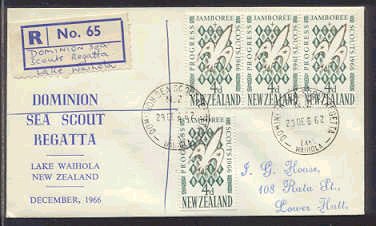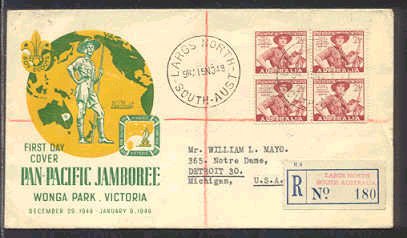 ---
SOSSI Journal, Volume 26, Number 9, September 1977