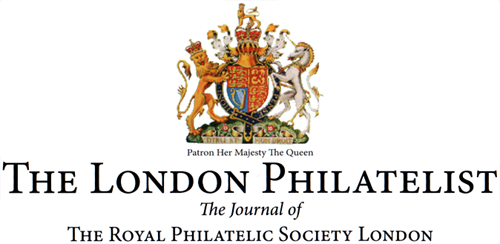 The Royal Philatelic Society London (RPSL), the world's oldest stamp society is one of the most active and respected philatelic organizations in the world. Formed in 1869, the society received Royal patronage from King Edward VII which continues today with Queen Elizabeth II. The society resides in several contiguous buildings in the affluent Marylebone area of central London. Their membership continues to grow (2050+) including over 1150 foreign members. The society is known for its extensive and comprehensive philatelic library as well as its Expert Committee. Their 10 issue per year publication, The London Philatelist, mirrors the society's philatelic focus on scholarly studies of classical material.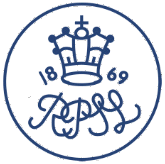 One of the most popular activities of the Royal is to hold a once or twice a month "Meeting at No. 41" (41 is the street address number of the Royal). At each of these meetings, which start at 5:00 pm and are broadcast live on the web on You Tube, an acknowledged specialist in a particular collecting discipline, is invited to give a talk in his field of expertise. Here is the announcement for Hallvard Slettebø's presentation.
Thursday 27 October at 1:00 pm
Scouting around the World by Hallvard Slettebø

The display starts with the FIP gold exhibit "World Scouting" which currently is the highest merited exhibit within the ever popular theme of Boy Scouts and Girl Guides. The exhibit presents the idea, principles and activities of Scouting and its development from Baden-Powell's scheme into today's worldwide movement.
It is followed by "Scout Mail in DP Camps", "Scouting UK" (since we are here!), "Scouting Norway" (since the presenter is Norwegian) and a general section "Scouting around the World". Focus is on presenting Scout related postal history for the period up to 1957 which marked the Golden jubilee of Scouting and the centenary of the birth of Lord Baden-Powell.
A RPSL Press Release was issued on November 1 following the presentation. Every one of the 591 pages on exhibit is available for you on the web.
The Exhibit
The descriptive pamphlet which evolved into a 32 page, full color, A5 size booklet.
The Handout
Information about the society and access to other material may be obtained from the society web site: www.rpsl.org.uk