Dean's Private Post was a philatelic local post located in New York created by long-time SOSSI member Floyd V. Steutel-Dean. Floyd got his start in stamp collecting and label making with the Lone Scouts. This local post began in 1961 with stamps honoring youth organizations. Two of these were the Boy Scouts and Girl Scouts.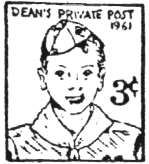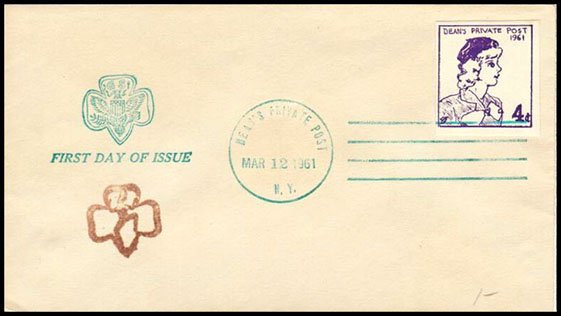 The stamps were imperforated and printed on gummed paper in single form. A total of 2,000 copies were issued.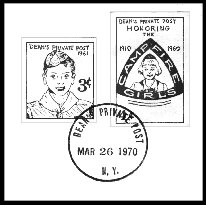 All covers bear local stamps only. In 1070, covers were locally cancelled from March 18th through the 26th, with the exception of Sunday, the 22nd. The last date of use was March 26, 1970.
---
Contributions by Joseph Frasketi and Donald McMillan