A new postal service was created with the issuance of General Orders No. 25 by the High Command of the Polish "AK" Volunteer Army that rose in Warsaw District to give battle to Hitler's forces of occupation.
The order, dated August 30, 1944, places the Warsaw District Quartermaster Corps in sole charge of the postal service. Because all able bodied men were manning guns in the firing line, the Polish Boy Scouts volunteered for the task of delivering mail - even under direct machinegun fire.
A very revealing article in the "Robotnik" (Worker) under the date line of September 3, 1944; under the heading "First stamps of the 'AK' Army" states:
Yesterday the print shops delivered the first Field Post stamps of the "AK" Army for use by military and civilian population.
A month later, the same newspaper reports:
According to newspaper reporters - a month after the first stamps were issued, the postal service, with the help of 8 sorting places and 40 mail boxes, delivered a total sum of 116,317 pieces of mail.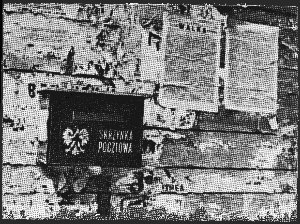 The mail delivery system functioned in Central Warsaw, Czerniakow, Mokotow - and up to the collapse of the uprising - also to the "Old City." The mail often reached to parts of the Warsaw District under complete domination of the Nazi forces. Mail delivery personnel - composed entirely of Polish Boy Scouts - functioned valiantly and efficiently as letters mailed in Central Warsaw were reaching addresses the same day - and to Mokotow in two or three days.
To the men who fought with the "AK" Army during the Warsaw Uprising, the Polish Boy Scouts will always be worthy of highest regard and military honors, because of 70 Boy Scouts, 85% perished in performance of duties either by direct Nazi fire or from collapsing walls of bombarded Warsaw.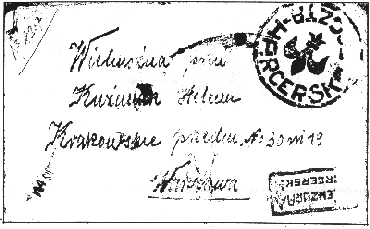 ---
SOSSI Journal, Volume 24, Numbers 5-6, May-June 1975
Modifications by Keith Larson