The original Lone Scouts created by William D. Boyce worked on an advancement program called Degrees, a term probably borrowed from the Masons. The first three degrees had their own badge. The fourth through sixth degrees were called the Totem Pole Lodge. The highest degree was seventh or Sagamore Lodge.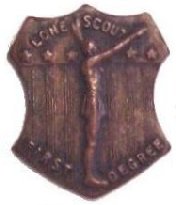 Merit Medals were awarded for contributing articles and stories to the Lone Scout (and later Boy's Life) magazines or other publications. For examples see The Chronicle Tribal Paper with Stamp Collecting Articles or A Few Correspondence Pointers. The first 100 points awarded earned a Bronze Medal, the next 100 points a Silver Medal, and the next 100 points a Gold Medal. After that one could work towards the highest award in this series - the Gold Quill award. View the complete collection of Lone Scout awards.
The Lone Scout program had a complete set of books to support Scouts working on each degree.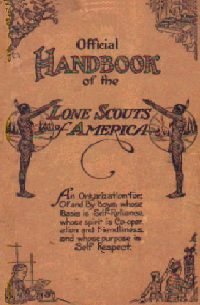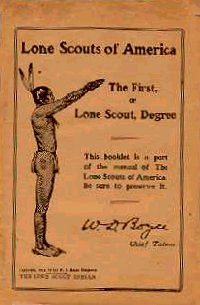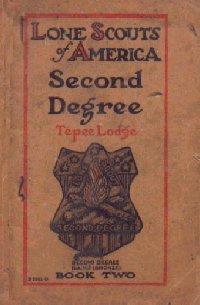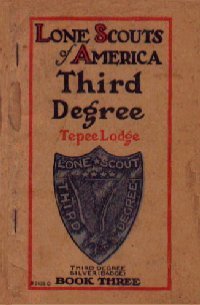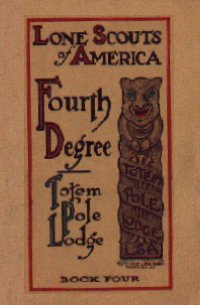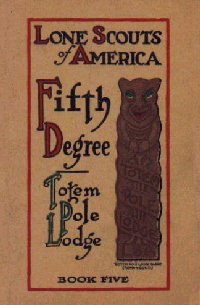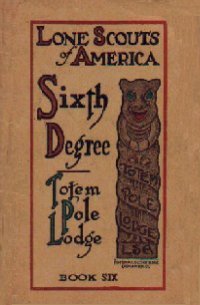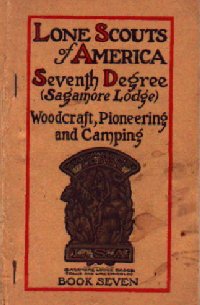 After the Lone Scouts merged with the Boy Scouts of America, the Degree program was dropped for the rank and badge program of the BSA.
---