Here is a sampling of Boy Scout Camp postcards from the United States. They show period camp buildings, uniforms and activities.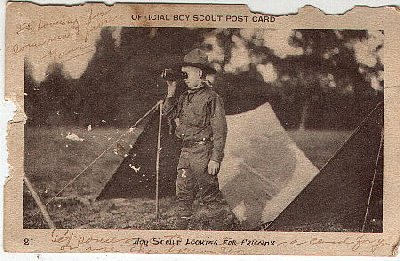 This is a very rough 1914 Official Boy Scout postcard. View shows a boy scout looking through binoculars. Card is titled "Boy Scout Looking For Friends".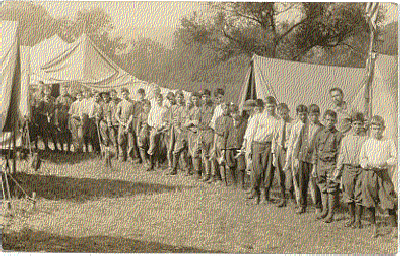 Early BS camp from Texas in 1915.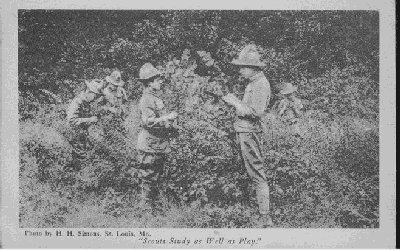 This is a postcard that was printed by H.H. Simons in St. Louis, "Official" Boy Scout Post card 1917. Caption is "Scout Study as Well as Play."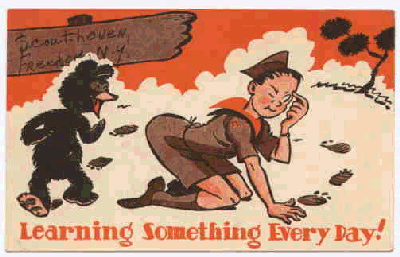 Stock BSA card penciled "Scouthaven, Freedom, NY." Mailed in 1949.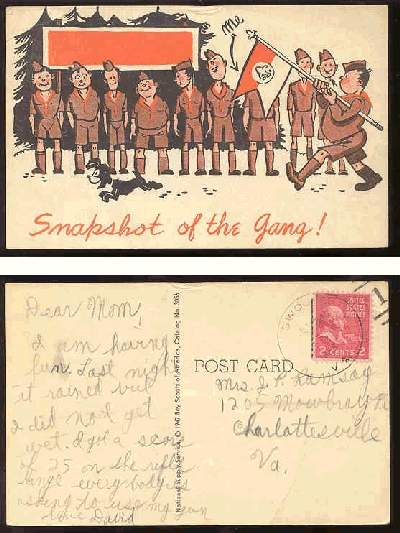 Stock BSA postcard used in 1955.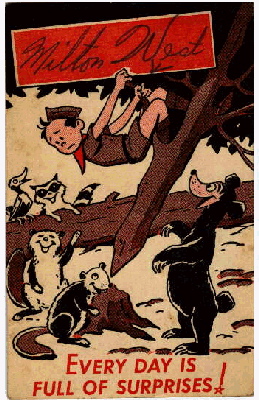 Another stock postcard.