Here is a sampling of Girl Scout and Guide postcards from the around the world.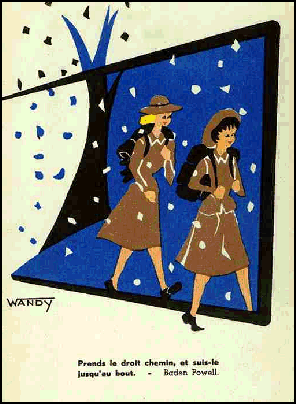 "Choose the right path, and stick to it until the end. - Baden-Powell." Belgian, signed Wandy. Published by the Catholic Scouts of Belgium.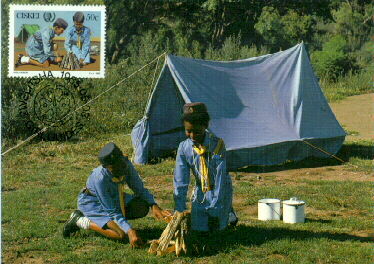 CISKEI...one of the former South African homelands, issued this item on May 3, 1985 to commemorate the 75th Anniversary of Girl Guides. This linen finish multicolor postcard is an actual photo of two Girl Guides building a campfire at their campsite...and the STAMP artwork is the same design! The stamp is tied with the Zwelitsha Girl Guides emblem first day of issue cancel.