Here is a sampling of Girl Scout postcards from the United States.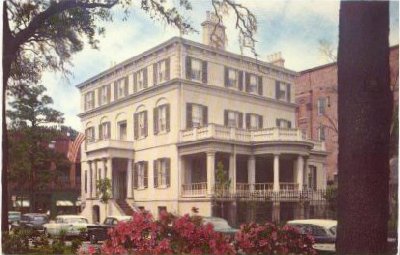 Birthplace of Juliette Gordon Low - Savannah, Georgia. The birthplace of the founder of the Girl Scouts of America is now completely restored and serves as a National Girl Scout Memorial.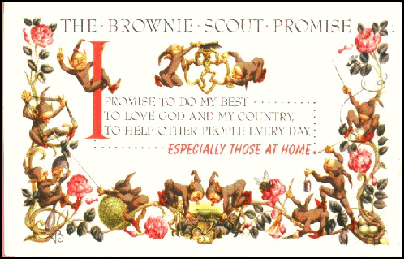 Brownie Scout Promise.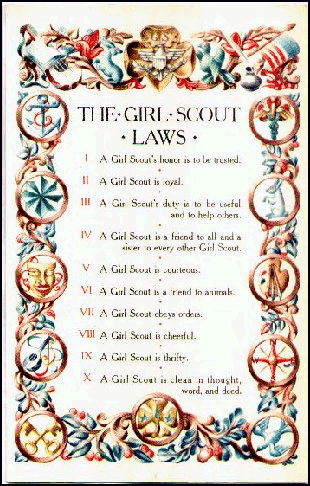 Girl Scout Law.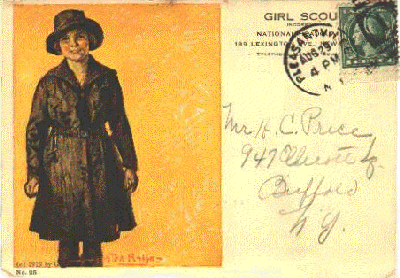 A postcard from camp, 1921.