The National Supply Service, Boy Scouts of America produced a series of postcards for use by Scouts at camp in 1947. They were available for sale and used over at least a ten year period.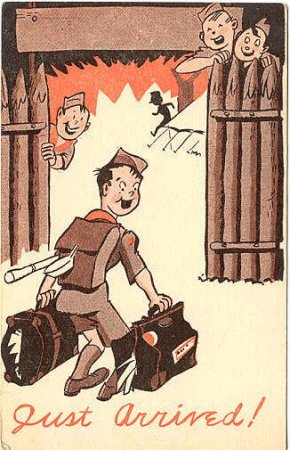 "Just Arrived."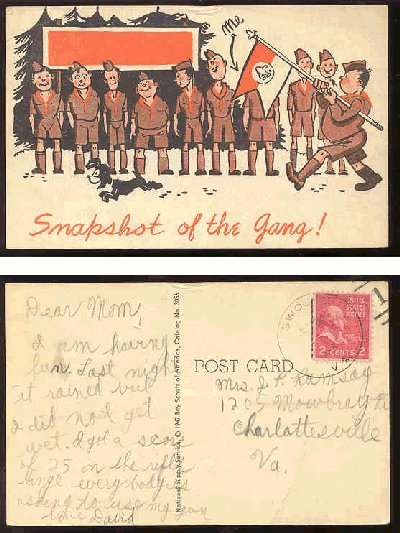 "Snapshot of the Gang" used in 1955.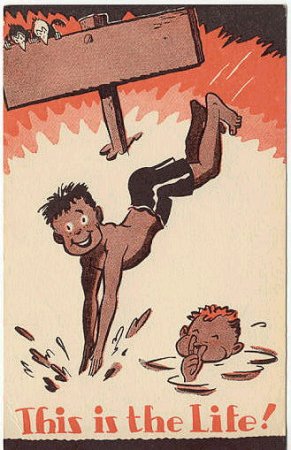 "This is the Life."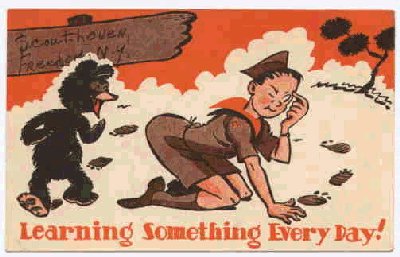 "Learning Something Every Day" penciled "Scouthaven, Freedom, NY." Mailed in 1949.


"Every Day is Full of Surprises!"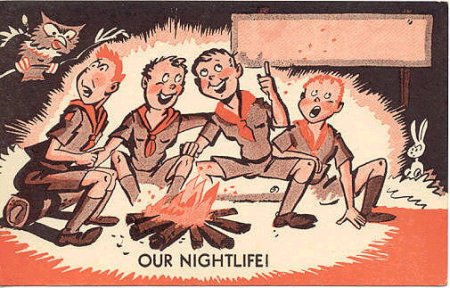 "Our Nightlife."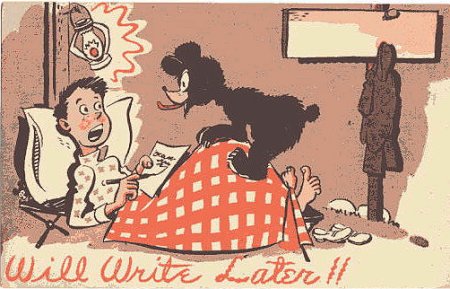 "Will Write Later."
"No Trouble Getting Up Here."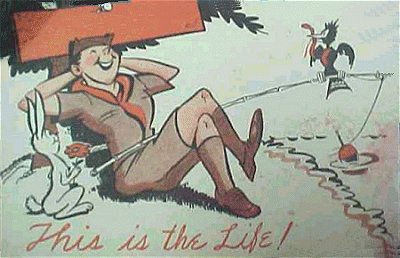 "This is the Life."