George Dewey (1837-1917) was born in Montpelier, Vermont. He was educated at the United States Naval Academy and graduated from there in 1858. During the Civil War, George Dewey participated in the operation led by Admiral David Farragut that led to the capture of New Orleans. George Dewey received several promotions in rank including Commander in 1872, Captain in 1884, and Commodore in 1896.
In November of 1897 Commodore George Dewey was given command of the Asiatic Squadron of the United States Navy, thanks to the help of strong political allies, including Assistant Secretary of the Navy, Theodore Roosevelt.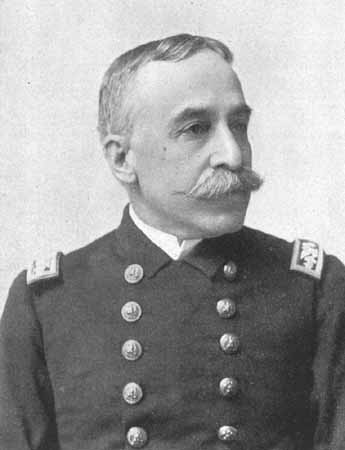 Commodore Dewey was in Hong Kong on April 25, 1898 when the United States declared war with Spain. The next day he received orders to "capture or destroy the Spanish Squadron." It was believed that the Spanish Squadron was located in Manila Bay at the time. Commodore Dewey found them there on May 1 and gave his famous order, "you may fire when you are ready, Gridley," at 5:40 a.m. that day. He completely destroyed the Spanish Squadron in a matter of hours suffering no casualties and only 8 wounded. Six days after his victory he was promoted to Rear Admiral. On August 13, Admiral Dewey aided General Wesley Merritt in the capture of Manila.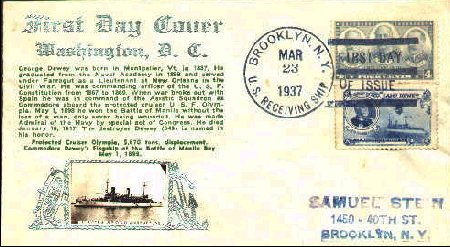 Admiral Dewey was a founding member of the BSA National Council in 1910. In a special act of Congress, Admiral Dewey was allowed to serve past the legal retirement age. He served as the president of the General Board of the United States Navy until his death in 1917.