Grace Kelly (1929-1982) was a Girl Scout from Philadelphia, Pennsylvania who grew up to become an American film actor and Princess Grace of Monaco. Her first motion picture was Fourteen Hours (1951). The following year she starred with Gary Cooper in the Western High Noon. In 1954, she won an Academy Award for her role in The Country Girl.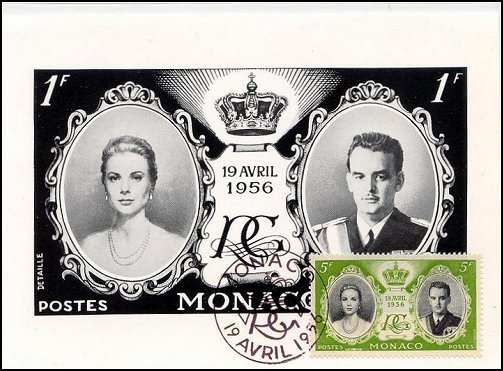 In 1956 she retired from films to marry Prince Rainier III of Monaco. This maximum card from Monaco commemorates her marriage.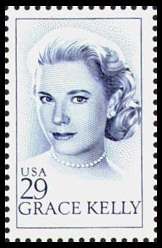 A U.S. postage stamp was issued 24 March 1993 in commemoration of the 10th anniversary of her death. The stamp is a joint issue with Monaco. Both stamps were engraved by Czeslaw Slania.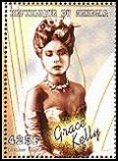 Princess Grace has been honored by numerous countries on stamps as both an actress and as royalty.