Sea Scouts from Bristol visited Lundy Island in 1975. Their visit was commemorated by a special envelope cachet on mail from Lundy, with a cataloge number of PC-4. The Lundy red oval meter mark is dated 9.V.75 (5 days after the back side hand cancel) hence DELAYED BY STORM marking incorporated in meter mark.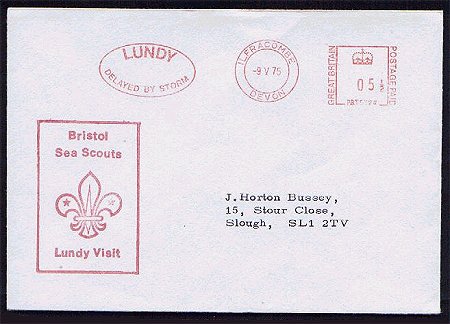 On the back of the envelope are 2 Lundy puffin stamps cancelled by the red Lundy hand cancel dated 4 May 1975 for local postage.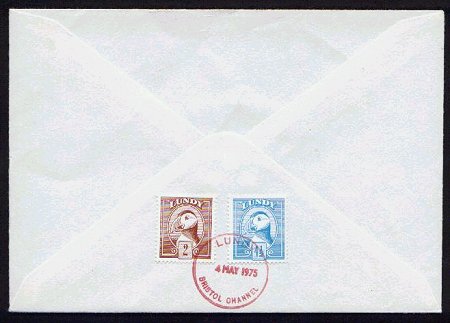 This card was inserted inside the envelope describing the event.