The 21st New Zealand National Scout Regatta was held in Tauranga. A commemorative topical cancel exists for the event, canceled 5 January 1988.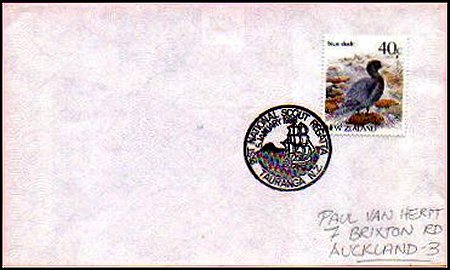 Here is a Letter with the special event cancel.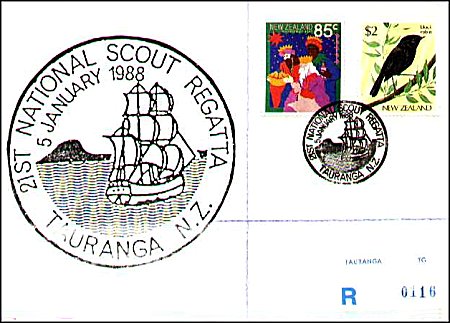 This large format envelope features the special event cancel design as the cachet. Sent as registered mail with Tauranga service.