---


February 22, 2022 Founder's Day is also a commemorative date in many countries.

February 22, 2022 -

WAGGGS Thinking Day Activities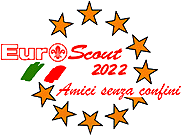 September, 2022 IFSCO, EuroScout in Comacchio Lido degli Scacchi, Italy. Sponsored by Associazione Italiana di Scout Filatelia (AISF). This is the 13th biannual EuroScout event. Bring your Scout Stamp exhibit to be shown with the best in the world.


Other Online Resources