The first day ceremony took place on the morning of February 3, 1998 at the Old Post Office Pavilion in Washington DC.

Click on the images below for the full size picture.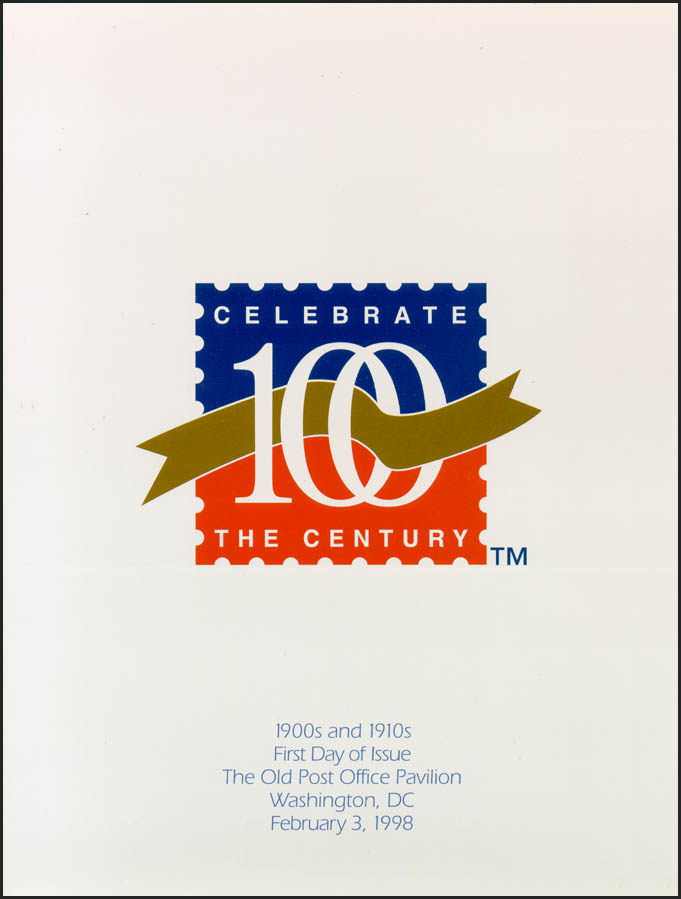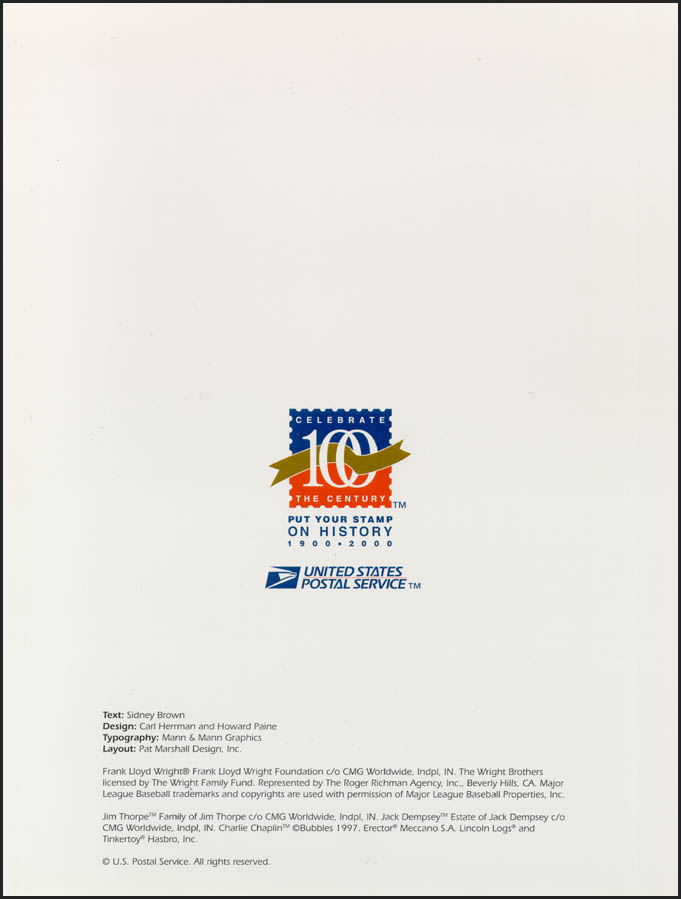 Celebrate the Century First Day Ceremony Folder (9" x 12") Front & Back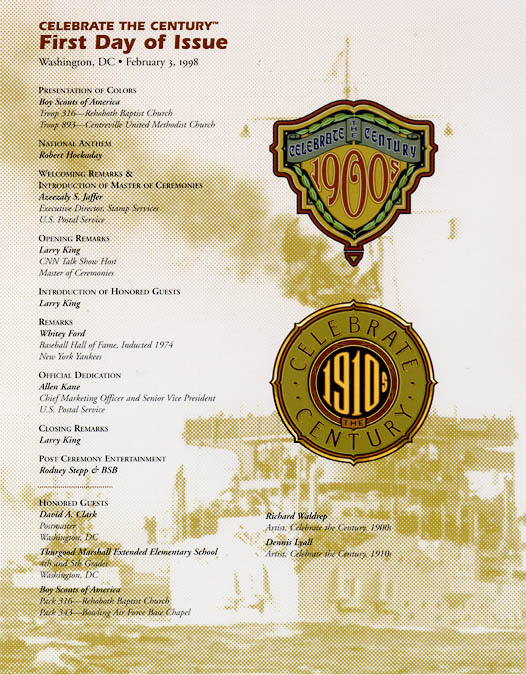 First Day Ceremony Program (7" x 9")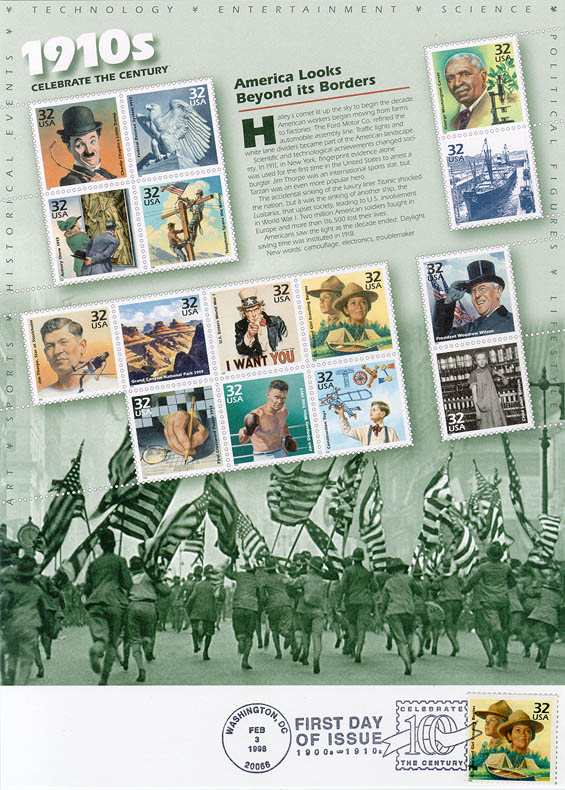 USPS First Day Souvenir Card with full size reproduction of the 1910s sheet on thin, white cardboard and real Scout Stamp tied by Celebrate the Century FD cancel

Each First Day Ceremony Folder contained one First Day Souvenir Card with a single stamp from either the 1900 or 1910 sheet. Another example is shown below.