Stamp Posters with First Day Cancels (SPFDC) are the forerunners of the USPS Souvenir Pages. The USPO began distributing Stamp Posters to most post offices in 1959. These 8 x 10½ inch posters soon caught the eye of stamp collectors. It was not long before some collectors had the idea of affixing a copy of the stamp(s) depicted to the poster and having the stamp(s) first day cancelled.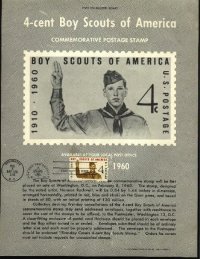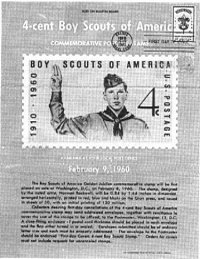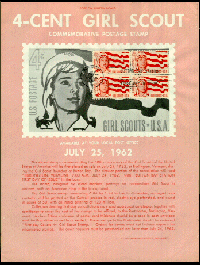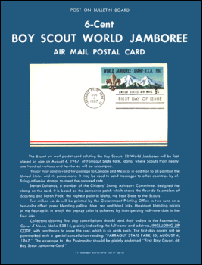 The BOY SCOUT WORLD JAMBOREE OF 1967 air mail postal card paid tribute to the Scouts attending that meeting. This flat USPO Stamp Poster has a copy of the actual postal card attached with the official First Day Cancel marking that event.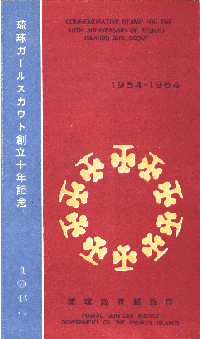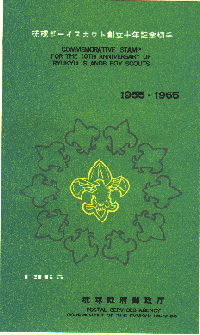 These announcement sheets were printed by the Postal Services Agency of the Government of the Ryukyu Islands, which operated under the U.S.P.S. The inside contained an image and details on the stamp design and how to obtain first day cancellations.
All SPFDC are scarce, and many are rare, especially if they are flat (unfolded). Examples are known to exist for the #1145 Boy Scout issue and a mix of the #156 Girl Scout issue from the Canal Zone on the #1199 Girl Scout issue poster.
---
Images and research material used with permission of The Stamp Professor
Updates and modifications by Keith Larson