The Gilwell Reunion is an annual event held the first weekend in September at Gilwell Park for alumni of the Wood Badge training course. For some years, the reunion has been marked with special cachets. This is a short collection of some of these cachets.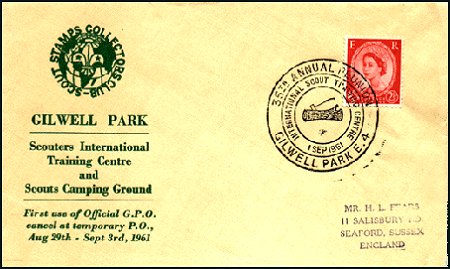 This first cachet is from the 35th Annual Reunion printed by the Scout Stamps Collectors Club, September 1, 1961. The cachet indicates that the commemorative cancel is the first use of an official G.P.P cancel at a temporary Post Office.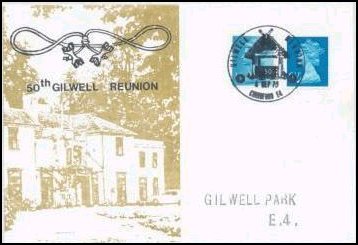 This is a postcard (no handwriting on it) from the 50th Anniversary of Boy Scouts Gilwell Park on September 4, 1979.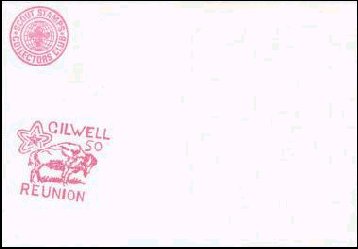 On the back of the card are two ink stamps. One says "Gilwell 50." The other says "Scout Stamp Collectors Club."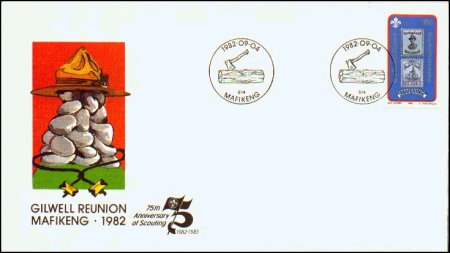 This is a commemorative envelope for the 1982 Gilwell Reunion held at Mafeking, with a special cancel and Scout stamp from Bophuthatswana.