The Fifth World Jamboree was in the Netherlands in 1937. Most famous of all the Jamboree connected items is the use of the Jamboree stamps in May before the Jamboree opened on mail carried on the last flight of the Zeppelin Hindenburg.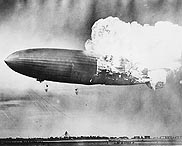 This famous hydrogen-filled airship LZ 129 crashed on landing and burned at Lakehurst, New Jersey, on May 7, 1937 at the end of an Atlantic Ocean crossing from Germany. A total of 357 charred letters were recovered from the wreckage and forwarded to their addresses, when possible, by the US Post Office in sealed cellophane wrappers.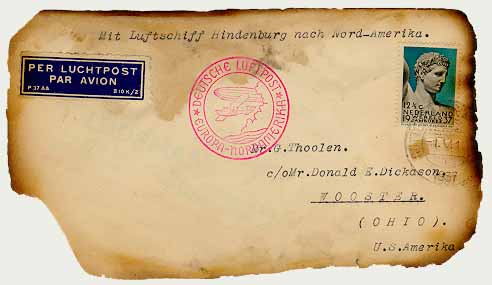 It is known that 17 of the surviving covers franked with the 1937 World Jamboree stamps were sent from Rotterdam, the Netherlands, to a Mr. G. Thoolen, c/o Mr. Donald E. Dickson, Wooster, Ohio, U.S.A. These covers were canceled at Rotterdam-Waalhaven on May 1, 1937, then transported to Frankfort, Germany and placed on board the Hindenburg for the trip to America.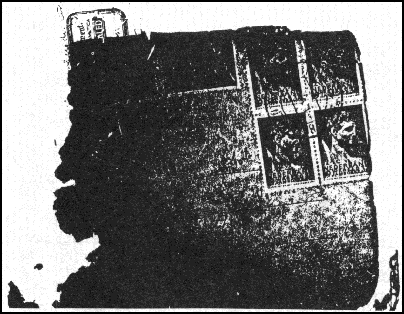 This envelope is still contained within its original USPOD sealed wrapper. Twenty-six of the surviving covers were posted in the Netherlands with 23 having been franked with Netherlands 5th World Jamboree stamps.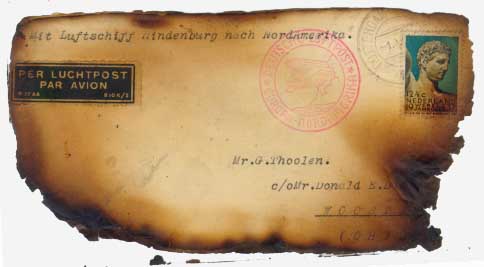 The journey ended on the evening of May 6, 1937 when the Hindenburg burst into flames, killing 36 people. In less than a minute the Hindenburg was totally destroyed. The crash of this great Airship ended the era of Zeppelin flight, but created the most sought after covers recovered from that fiery disaster at Lakehurst, New Jersey that May evening.
---

Other Online Scout Stamp Resources
SOSSI Journal, Volume 42, Number 9, September 1993
SOSSI Journal, Volume 44, Number 3, May-June 1995
SOSSI Journal, Volume 46, Number 1, January-February 1997
SOSSI Journal, Volume 46, Number 3, May-June 1997